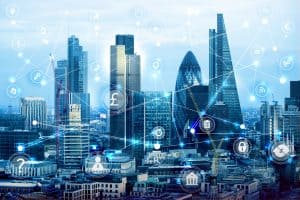 Interdealer broker TP ICAP has confirmed plans to move its London headquarters to 135 Bishopsgate after signing a commercial lease with property developer British Land.
TP ICAP's Tullet Prebon and the ICAP Global Broking Business will both operate out of the new headquarters, alongside support staff and functions.
It the latest move by TP ICAP after it signed similar commercial leases to move its staff into new offices in Singapore, Sydney and New York, where 200 Vesey Street in Manhattan will become the firm's North American headquarters.
"This is great news for our London-based employees, who will benefit from the excellent facilities available at 135 Bishopsgate," said Nicolas Breteau, CEO of TP ICAP.
"Our new headquarters reflect the ambition we have for our business and will provide an environment in which our competing brands will continue to thrive. It is also an important landmark in the group's integration as we reduce our global footprint of offices."
TP ICAP was formed two years ago after Tullett Prebon acquired ICAP's global broking business, which consists of a multi-platform hybrid voice broking that operates across all major asset classes.
Following completion of the deal, ICAP transferred its name to Tullett Prebon and rebranded itself as NEX Group. The rebranded company shifted its focus entirely on electronic markets and post-trade services.
Since then, NEX Group has agreed to a £3.9 billion merger with US futures exchange operator CME. The deal will bring together NEX Group's electronic FX and fixed income cash execution platforms with CME Group to reduce the number of touchpoints for clients trading across products and services.
Both firms said that the merger, which was announced in March, is expected to close in the second half of this year.