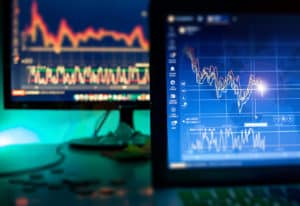 Tradeweb has launched electronic multi-asset package (MAP) trading on its interest rate swaps (IRS) platform, allowing users to trade interest rate swaps, inflation swaps and government bonds in a single package.
The MAP functionality currently supports the execution of lists comprising GBP-denominated vanilla and inflation swaps, gilts and gilt index-linked bonds, and aims to replace existing manual-based workflows whereby trades were conducted via phone or chat apps.
"Our MAP functionality is a clear demonstration of Tradeweb's unique ability to enhance the trading experience for our clients, and connect the buy-side with deep liquidity pools across asset classes on a single electronic venue, and in this case a single trade," said Lee Olesky, CEO of Tradeweb Markets.
"Tradeweb's strategic approach continues to be focused on building robust and efficient trading solutions that advance our markets globally."
As well as aiming to reduce the time spent on preparing and completing such trades, the MAP functionality seeks to reduce errors, increase execution speed and achieve greater competitive pricing, according to Tradeweb.
The first fully-electronic MAP transaction using in-competition request-for-quote (RFQ) was completed between Legal & General Investment Management (LGIM) and Bank of America Merrill Lynch.
"The Global Trading team at LGIM is constantly looking for ways to innovate, and ultimately improve client outcomes," said Phil Hunter, head of rates trading at Legal & General Investment Management. "The Tradeweb MAP functionality helps LGIM reduce trading costs and achieve straight-through processing, while also ensuring that enhanced best execution requirements under MiFID II are being met."