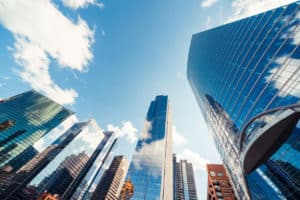 Chicago-based technology provider Trading Technologies (TT) has appointed its former global head of sales, Tim Geannopulos, as chairman and chief executive.
Geannopulos replaces Lane who is leaving the firm to pursue a new opportunity, the company confirmed, but he will remain at TT to oversee the client migration to the TT platform.
Lane first joined TT in 2010 after the company acquired a trading systems firm that he co-founded. Following several years at Google as a product manager, Lane rejoined TT as CEO in 2014 and became chairman in late 2018.
"Rick has been a tremendous leader and a visionary who has allowed TT to redefine institutional trading and market access technology in our industry," said Harris Brumfield, majority shareholder in TT. "We wish him the best success in his future endeavours."
Geannopulos returns to TT with several decades of FinTech experience, having previously served at the derivatives trading technology firm as global head of sales for 15 years until 2014.
He has also consulted on the FinTech space and was formerly a co-founder and president at artificial intelligence and market surveillance specialist Neurensic. TT acquired Neurensic in 2017 in a deal that it said would enable it to integrate its execution platform with AI-led compliance and surveillance systems.
"Tim will be instrumental in managing the key partner transactions we anticipate this year and will guide our strong team through the next chapter of growth and expansion," added Brumfield.
The appointment of Geannopulos by TT comes during a period of expansion for the firm, with several new derivatives related initiatives launching globally in the last 12 months.
In May, the firm expanded its client access to the Chinese derivatives market with a new partnership with futures and options trading platform, Esunny.
This was followed by a partnership with Applied Derivatives in October that would give clients access to the Johannesburg Stock Exchange (JSE) for the trading of all equity and currency derivatives.