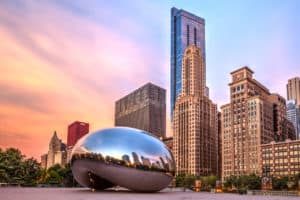 Chicago-based technology provider Trading Technologies (TT) has reshuffled its leadership team following the departure of chief financial officer and president, Michael Kraines, shortly after appointing a new CEO.
Two executives will act as replacements for Kraines who is leaving the company to pursue another opportunity after a five-year tenure with the firm, TT confirmed.
"Michael was instrumental in driving our business plans forward for the last five years and ensuring TT's financial strength. We are grateful for him and wish him the best in his new endeavour," said Tim Geannopulos, chairman and CEO of TT.
Executive vice president of product management and marketing, Farley Owens, has now been appointed president and will be responsible for driving the execution of the company's growth objectives.
At the same time, executive vice president of finance and a 20-year-veteran at the company, Roger Mills, will take over as chief financial officer overseeing strategic partnerships and corporate growth plans.
Alongside the replacement appointments, TT has also made two other senior promotions as it looks to support its plans for global expansion.
Managing director of sales for the Americas, Guy Scott, has been appointed as executive vice president of global sales responsible for overseeing global business development efforts.
Executive vice president for engineering and architecture, Bharat Mittal, has also been promoted to chief technology officer responsible for driving the firm's technology strategy.
"Farley, Roger, Guy, and Bharat are long-standing leaders who have proven themselves to our customers, shareholders and employees. In their new roles, they will continue to bring keen domain expertise and experience as we forge ahead with our goals of growth and expansion," added Geannopulos. 
The sweeping leadership changes follow Geannopulos's appointment as chief executive officer in January, following Rick Lane's decision to step down to pursue another opportunity after serving for six years in the role.