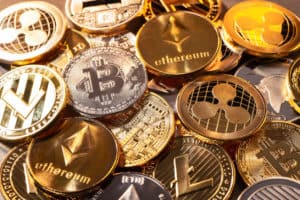 Trading Technologies (TT) and institutional digital asset trading technology provider, Talos, have formed a partnership to broaden TT's cryptocurrency offering on a global basis.
The partnership will enable TT's clients to leverage the Talos infrastructure and market connectivity from directly within the TT platform – representing the first major strategic partnership propelling TT's expansion into multiple asset classes.
In addition, TT's global client base will be provided with the opportunity to access Talos' cryptocurrency trading solutions.
The first phase of the partnership agreement looks to offer TT clients ready access to an additional 14 cryptocurrency markets in the third quarter of this year – an extension to the existing four that are already offered through the TT platform.
Future phases of the partnership intend to integrate more of Talos' trading services onto the TT platform.
"Among our first priorities is becoming a primary hub for crypto trading, giving our clients the array of choices, premier functionality and liquidity that has been a hallmark of our exchange-traded derivatives offering," said Keith Todd, chief executive officer of TT.
The move by TT follows growing demand for digital assets in the institutional space, which has seen several firms making steps to meet this demand. In January, institutional demand for digital assets saw MSCI enter the space via a partnership with Menai Financial Group – a collaboration which aims to develop institutional tools.
Elsewhere, a report from PwC, in partnership with the Alternative Investment Management Association (AIMA) and Finery Markets, suggested that we could finally be seeing the first evidence of mainstream institutional adoption. The report, however, found that although institutional crypto trading is on the rise, the fragmented nature of available venues remains a challenge. 
Speaking to The TRADE about the current progress of institutional adoption of digital assets, Jason Shaffer, EVP product management at TT, said: "The largest barrier to institutional adoption of digital assets is the regulatory uncertainty. The opinion we are hearing from the largest organisations is that the necessary regulatory clarity is coming, and they can't be caught flatfooted – so now is the time to start the conversation."
On how TT's partnership with Talos relates to the buy-side, Shaffer added: "Talos' approach to crypto is what Trading Technologies' approach would have been if we had been doing this in earnest since 2018. Talos' value proposition is having the leading digital asset technology platform tailored to institutional clients, including buy-side traders.
"One important customer segment Talos is focusing on is the buy-side, and the partnership is geared towards institutional traders. Although we have grown a lot through the sell-side, one reason TT has been successful is because demand was driven by buy-side end users, and this partnership will only further that."