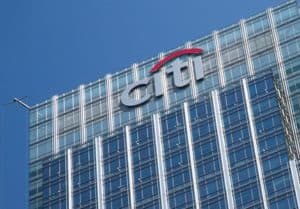 An execution trader at Trefoil Capital Advisers has left the firm after just five months to take up a portfolio trading sales trading role at Citi, The TRADE can reveal.
Keith Clinker has joined Citi as a vice president after spending the last five months with Trefoil, responsible for execution trading for long and short equities across Europe, the US and Asia.
Previously in his career Clinker also spent nearly 14 years with UBS Investment Bank, joining its middle office in 2006 in a cash equities role and later becoming an associate director and director in portfolio trading and sales trading.
His appointment comes at a time of growth for Citi across the business, with the recent appointment of the Financial Conduct Authority (FCA)'s former head of European wholesale banks supervision as a director in transformation within its culture and talent programme.
Alessandro Chiozzi joined Citi in August 2022 after seven years with the FCA across several roles in the wholesale banking division. Previously he also spent four years at the London Stock Exchange Group (LSEG) in various fixed income and business development roles.
Citi declined to comment on the moves.