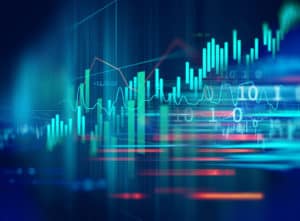 Fixed income platform provider Trumid has promoted Mike Sobel, one of the company's founders, to the position of co-CEO.
Sobel will take on the role, while continuing to serve as Trumid's president as well as serving as a member of the company's board of directors.
Sobel and Ronnie Mateo, founder and co-CEO of Trumid, will lead the company's innovation, growth and expansion.
Mateo will continue to oversee Trumid's clients and culture, while Sobel will continue to head up the company's strategy, operations and growth initiatives.
"Mike's promotion to co-CEO is a natural progression," said Mateo.
"At Trumid, we dream big and we execute small. To truly pull off the latter, we need every team member to spend all their focused energy on what they're best at. This move embodies just that. Mike is a proven world-class operator and strategist, now it's officially on his business card."
Sobel originally joined Trumid in November 2014, serving as president for the past seven years.
Prior to joining Trumid, he acted as managing director at Barclays Capital and before that, served as vice president at Lehman Brothers.
"Trumid's growth and momentum are testament to Ronnie's energy, vision and talent," said Sobel.
"I'm grateful that Ronnie convinced me to join him almost eight years ago, and I'm both excited and proud to partner with him on the big opportunities ahead. This is a great evolution for our team and our clients."
Sobel's appointment follows that of Bryan Harkins, who joined Trumid in September to serve in the newly created role of chief revenue officer.
Harkins joined Trumid from Cboe Global Markets, where he severed in various leadership positions including executive vice president and head of markets.