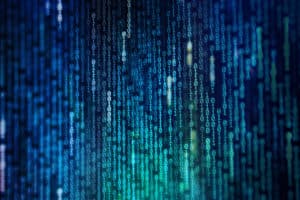 Fixed income platform Trumid has appointed Cboe's former head of markets for the newly created role of chief revenue officer.
Bryan Harkins will take on the role, bringing experience in the development, operation and growth of electronic trading platforms for clients across a range of asset classes.
In the new role, Harkins will oversee the firm's sales organisation, focusing on continued growth of its existing business and commercial leadership of Trumid's protocol, product and geographic expansions.
Harkins joins Trumid from Cboe Global Markets, where he severed in various leadership positions including executive vice president and head of markets.
Most recently, Harkins served as president of the BIDS Trading subsidiary, the institutional broker dealer which Cboe acquired under Harkins' leadership.
Prior to this, Harkins served as executive vice president and head of US markets and global FX at Bats Global Markets, which was acquired by Cboe in 2017.
Before that, Harkins was a founding employee and chief operating officer of stock exchange operator Direct Edge, which was later acquired by Bats in 2014.
"Bryan is a proven leader with deep relationships and a long record of success bringing liquidity and innovation to clients at scale," said Mike Sobel, president of Trumid.
"Trumid's franchise and footprint are growing quickly, and our client network is eager to engage on good ideas. Bryan's broad experience and commercial excellence will increase our capacity to deliver at the highest level. We're thrilled for him to join us."
Trumid has seen rapid growth as a firm since its inception. Earlier this year, Goldman Sachs formed a strategic relationship with the FinTech firm, offering liquidity to its institutional clients through the Trumid platform's network as well as offering input on long-term product development as a member of Trumid's advisory committee.
In addition, in January this year Trumid secured a $50 million investment in a funding round co-led by DST Global and Dragoneer Investment Group.
"Fixed income, and credit in particular, is the frontier of electronic trading. The opportunities for growth and innovation are immense," said Harkins.
"Trumid is one of the fastest growing companies in our industry and I'm honoured to bring my experiences and passion to such a fantastic team at this transformational time for the credit markets."