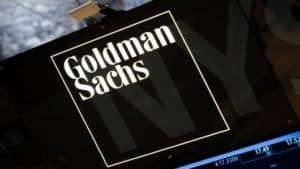 Fixed income e-trading platform provider, Trumid, has formed a strategic relationship with Goldman Sachs following a year of significant growth for the New York-based FinTech firm.
Goldman Sachs will offer liquidity to its institutional clients through Trumid's attributed trading network and will offer input on long-term product development as a member of its advisory committee, alongside other major institutions including Barclays and Citi.
Together with its anonymous trading protocol, Trumid said its attributed trading network accounted for 374% year-on-year volume growth for its platform.
"Our market structure strategy is grounded in offering clients improved pre-trade transparency, ease of execution, liquidity, and workflow efficiencies," said Amy Hong, head of market structure for the global markets division at Goldman Sachs.
"Trumid's rapidly growing network and operational momentum show the company's thoughtful solutions for the corporate bond market."
A continuous list of collaborations and developments have followed Trumid since its announcement in May that it had seen its volumes for its electronic corporate bond trading platform, the Trumid Market Centre, surge 500% in April to a total of $23.4 billion.
After securing a $200 million investment in a funding round from BlackRock and T. Rowe Price in August, Trumid then collaborated with US exchange group Nasdaq to develop a solution for real-time US treasury hedging for corporate bonds.
This development was swiftly followed in October with news that the platform had also expanded its liquidity offering to include emerging markets bonds.