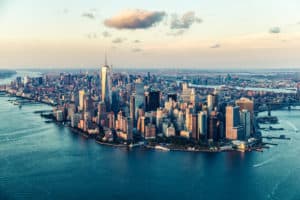 Fixed income platform, Trumid, has secured $50 million in a funding round co-led by DST Global and Dragoneer Investment Group after increasing its client network and bond trading volumes.
The New York-based FinTech firm said the additional funding would be used to repurchase shares from existing shareholders.
"Trumid is pioneering what we feel is long overdue: the digitisation of the corporate bond market," said Daniel Gillespie, partner at Dragoneer Investment Group. 
"Credit professionals stand to gain significant advantages from the company's innovative trading solutions, and Dragoneer increased its investment because we recognise the massive opportunity that Trumid is well-positioned to capture as the bond market's adoption of digital accelerates." 
Trumid has seen significant growth across its offerings in the last year, launching several initiatives with major institutions since volumes across its electronic corporate bond trading platform, Trumid Market Centre, surged 500% to $23.4 billion in April. 
In August, Trumid secured a $200 million investment in a funding round, also led by Dragoneer Investment Group, and formed a partnership with US exchange Nasdaq to develop a solution for real-time US treasury hedging for corporate bonds. 
"We are proud of what we delivered for clients in 2020 and grateful for the strong support from our investors," added Mike Sobel, president of Trumid. "We're excited to work with our network to continue innovating and growing in 2021."
Earlier this month, Trumid formed a strategic partnership with US investment bank Goldman Sachs to offer liquidity to the bank's institutional clients through its attributed trading network. 
Goldman Sachs will also offer long-term product development as a member of Trumid's advisory committee, joining other major institutions including Barclays and Citi.