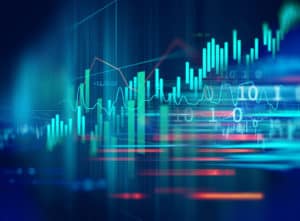 Market data provider big xyt has appointed a new head of business development for Continental Europe, as it looks to expand its footprint in the region.
Gilles Meyruey will take on the role, bringing 35 years' experience to big xyt after covering equities, derivatives, bonds trading, execution services management and client management.
Prior to this new role, Meyruey spent 12 years at Société Générale Corporate and Investment Banking, serving in various leadership positions.
This included acting as head of global equity flow client management, deputy head of GEF Cash and flow execution, and most recently, head of global execution services for Continental Europe.
Before this, Meyruey worked in various sales trading positions at firms including SG Securities, Dexia Securities France, Exane and Deutsche Bank.
"I'm excited to join the talented and highly skilled team at big xyt. I have been watching their success in Europe over the past few years with great interest and have been impressed as their security analytics and execution analytics solutions have evolved and been adopted by global firms including leading exchanges, Tier 1 banks and buy-side clients," said Meyruey.
"I'm looking forward to further driving expansion in Continental Europe and introducing our unique solutions to firms in the region."
Meyruey's hiring marks the third appointment made by the data and analytics provider in the last year to support its global expansion strategy. In November last year, former Société Générale execution services executive, Jenny Chen, was appointed as head of sales for the Americas.
In addition, in February this year, Philip Barnes was appointed as managing director and head of Asia Pacific business development as the firm looked to expand in the region.
"I'm pleased to welcome Gilles to our global leadership team, which covers EMEA, the Americas and Asia Pacific," said Robin Mess, CEO and co-founder of big xyt.
"The combination of Gilles' experience with big xyt's expanding portfolio of analytics solutions will be of tremendous value to the financial services industry, and will enable us to accelerate our growth and to develop our global capabilities across asset classes in partnership with our clients."