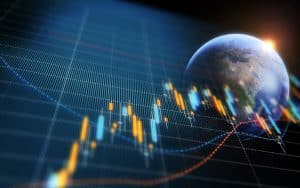 TradingScreen (TS) has extended its agreement with equities broker ITG to provides its customers with access to block liquidity from POSIT Alert.
The latest partnership follows the first agreement between both firms earlier this month where TS integrated ITG's pre-trade analytics with its order and execution management system (OEMS), known as TradeSmart, for more accurate cost estimates.
ITG's POSIT Alert daily liquidity of more than $80 billion across 38 markets globally will also be integrated with TS's OEMS to provide its buy-side clients with additional block liquidity sources, as part of the latest partnership.
"A fully functioning execution management system should provide access to actionable data and robust liquidity which is why TradingScreen focuses on delivering both," said Varghese Thomas, chief operating officer and chief strategy officer.
ITG recently announced that it would be adding conditional order types to its POSIT Alert block trading platform in Asia-Pacific. The function is already available via ITG POSIT in Europe, the Middle East and Africa (EMEA) and the US. The conditional order functionality adds to the buy-side block liquidity that is currently available in POSIT Alert, ITG said. 
The indicated liquidity averaged up to $19 billion per day in the Asia Pacific region during the second quarter of 2018, with average daily turnover up over 70% throughout the course of this year. Average trade size in Asia Pacific via POST Alert have also increased 20% in the second quarter year-on-year to $1.2 million.
The deal with ITG is the latest move by TS to further develop its TradeSmart OEMS service, having previously inked similar agreements with Liquidnet, Quantitative Brokers and SimCorp.
"We are committed to providing our clients the technology to deliver best execution and we are excited for our customers to further benefit from our integrations with ITG," Thomas concluded.