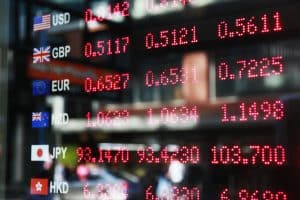 Equities broker ITG is set to launch conditional order functionality for its POSIT Alert block trading platform in Asia-Pacific, the first of its kind in the region.
ITG will bring conditional orders to 12 markets throughout Asia-Pacific, meaning customers using Alert can choose to be alerted to block trading opportunities when matches are found.
The function is already available via ITG POSIT in Europe, the Middle East and Africa (EMEA) and the US. ITG added that it also plans to raise the minimum notional order threshold for POSIT Alert trades in Asia Pacific from $250,000 to $500,000.
"As institutional investors seek to unbundle execution from research and focus on improving trading performance, there is a greater emphasis on trading in larger size," Michael Corcoran, CEO for ITG in Asia Pacific, commented.
"Our new conditional order functionality and higher minimum thresholds enable POSIT Alert users to access quality block liquidity across the region. POSIT Alert also gives traders the opportunity to minimise their market impact, delivering average price improvement of nine basis points and trade impact savings of 70 basis points."
The conditional order functionality adds to the buy-side block liquidity that is currently available in POSIT Alert, ITG said. The indicated liquidity averaged up to $19 billion per day in the Asia Pacific region during the second quarter of 2018, with average daily turnover up over 70% throughout the course of this year. Average trade size in Asia Pacific via POST Alert have also increased 20% in the second quarter year-on-year to $1.2 million.
Earlier this month, ITG entered into a partnership with TradingScreen to combine its pre-trade analytics with TradingScreen's order and execution management system (OEMS) workflow.
The combined service will bring ITG's pre-trade analytics directly into TradingScreen's OEMS workflow to help traders manage order flow, anticipate and mitigate risk, and estimate costs more accurately.