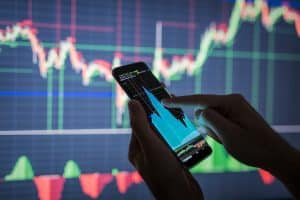 ITG and TradingScreen (TS) have entered into a new partnership which will see a combination of their services in a bid to reduce costs and risk for the buy-side.
TS will integrate ITG's pre-trade analytics with its own order and execution management system (OEMS) workflow, known as TradeSmart, for more accurate cost estimates and better returns for investors. 
The combined service will bring ITG's pre-trade analytics directly into the workflow and help traders manage order flow, as well as anticipate and mitigate execution risk. Clients of TS will gain access to ITG's real-time analytics at the single-order and portfolio levels.
ITG's analytics provide market impact estimates through the Agency Cost Estimator model, with indications of trading conditions through proprietary market indicators.
"We are pleased to collaborate with TradingScreen to deliver ITG's market-leading pre-trade analytics to our mutual clients. TradingScreen has provided traders the access and information needed to perform at their best," said Kevin O'Connor, managing director for analytics at ITG.
In the past, TradingScreen has partnered with several other major firms across the industry to improve its OEMS and TradeSmart services, such as Liquidnet, Quantitative Brokers and SimCorp.
"TradingScreen is the industry's most comprehensive and compliant technology suite available and we will continue to cultivate relationships with industry leaders to further benefit our customers," added Varghese Thomas, TradingScreen's chief strategy and operating officer.
"ITG pre-trade analysis will offer traders even more confidence in their decisions, whether it's a single trade or portfolio orders, as this solution helps decrease risk and trading costs."