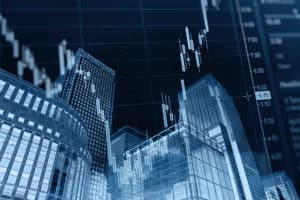 TS Imagine, the result of the 2021 merger between TradingScreen and Imagine Software, has promoted Thomas Bodenski to the position of chief operating officer (COO) as the firm continues its rapid headcount expansion.  
Based in New York, Bodenski will lead the firm's business operations across its integrated trading, portfolio and real-time risk solutions as well as heading up its global data strategy.  
Bodenski joined the firm in September 2021 as chief transformation and data officer. He was previously founding partner, chief data and analytics officer at data management specialist Element22, and prior to that founded trading and risk technology consultancy FOXEYE. He started his career at New Technology Systems in Austria before moving to New York in 1997, and subsequently held various senior technology roles at firms including Capco and State Street.  
"Since joining TS Imagine a year ago, Thomas has made a significant impact on the business as chief transformation and data officer, using his extensive technical and operational expertise to consolidate and develop TS Imagine's offering following the merger of TradingScreen and Imagine Software," said TS Imagine CEO Rob Flatley. 
"In his new role, Thomas will leverage his vast experience to lead TS Imagine's operations and drive initiatives across the business. Thomas will be integral to building on TS Imagine's significant momentum and further develop our offerings." 
"The latest appointment follows a strong first half, with bookings up 300% on the previous year."

The latest appointment follows a strong first half, with bookings up 300% on the previous year: growth attributed to favourable market dynamics and a growing preference for multi-asset class trading and investment administration.  

"We are seeing increased demand from sophisticated investors – from multi-strategy hedge funds to global asset managers – for modern, SaaS-based trading and risk software with multi-asset capabilities. Synergies from our merger have accelerated our growth – generating cross-selling opportunities and expanding strategic alliances," said Andrew Morgan, president and chief revenue officer. 
To boost its rapid expansion the firm has upped its headcount by around 25% over the past year, including three new non-executive board members and 100 new hires, mainly in development and data science roles. Other senior appointments include Paul Sweeney as head of fixed income development, Puiter Kogan as global head of infrastructure, Marina Melnick as chief business development officer for Eastern Europe, Thomas Benevento for product management risk/margin, and Per Loven as global head of marketing and alliances. 
TS Imagine recently connected with Coinbase Prime, the US-based crypto exchange's prime brokerage division, to offer its institutional clients a regulated avenue into trading digital assets. Last month, it also opened its first office in Montreal, Canada.  
Learn more about TS Imagine's journey over the past year with Chris Hollands on Trade TV.