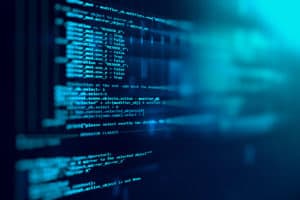 TS Imagine has today launched a new hedge fund targeted, cross asset, all-in-one trading and risk management system designed for the entire investment team to use, The TRADE can reveal.
Named TS One, the system is SaaS based and was designed for hedge funds looking to scale their businesses by removing costs associated with disparate systems.
"In fast-paced markets, emerging and mid-sized hedge funds should be enabled by, and not constrained by technology," Andrew Morgan, president and chief revenue officer at TS Imagine, told The TRADE.
"TS One is made to futureproof hedge funds' tech stacks while lowering their total cost of technology ownership through a single, zero footprint, SaaS solution that can be implemented incredibly quickly. TS One will level the playing field by empowering emerging funds to operate with the same tools used by industry giant – immediately and as they grow AUM."
It offers coverage across equities, OTC, futures, fixed income, and derivatives. Alongside trading tools, the system is designed for the entire investment team to use and includes risk models.
Speaking to The TRADE, TS Imagine chief executive officer, Rob Flatley, said the shift towards multi-asset trading on the buy-side was driven by the increasingly unpredictable markets.

Read more – TS Imagine to launch real-time risk platform for prime brokers
"Technology can empower investing teams to operate efficiently within this context, however, the problem until now has been that they have had to rely on disjointed, disparate systems," he said. "TS One solves this problem by giving investing teams everything they need – from cross-asset trading to highly sophisticated risk management capabilities – in one place."
The development is the second product launch by TS Imagine since the merger of Trading Screen and Imagine Software in 2021 after it also launched a cross asset sell-side risk solution, RiskSmart X, in March.