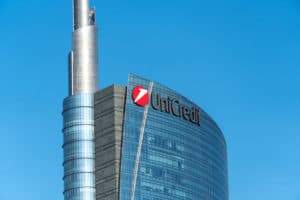 Pan-European securitised derivatives trading venue Spectrum Markets has added UniCredit Bank as its newest member, in its latest move to attract retail investor flow.
The bank will list a series of constant leverage warrants and covered warrant products, which will be made available to retail investors throughout Europe via their broker or bank from May 2023. Additional instruments will be listed on the venue based on client demand.
UniCredit's product mix will eventually comprise of short-term, leverage and longer-term investment products, with the bank offering liquidity as a market maker.
Underlyings will be made up of the most popular European and US equities and indices, with a specific focus on Germany.
Spectrum Markets claims to have scaled up its flexible infrastructure to handle the additional volume of order flow and quote data, increasing capacity by over 400% – with the addition of UniCredit underlining the venue's strategy of hosting a focused suite of products linked to the most actively traded underlyings.
"UniCredit's vision for its business going forward is very closely aligned with our own, in terms of providing innovative solutions for retail investors, harmonising pan-European trading and making new markets and services more widely accessible," said Nicky Maan, chief executive of Spectrum Markets.
"A key focus for us right now is rounding out the suite of securitised derivatives listed on Spectrum, with a particular emphasis on the most in-demand products and underlyings. UniCredit joining us as a member marks an important next step in that ambition."
Through listing its products on Spectrum, UniCredit will expand its reach to customers through the expanding network of third-party European financial services firms that are members of the venue.
The move follows Societe Generale, which also joined Spectrum Markets as a liquidity provider and market maker of newly issued financial instruments late last year.
Read more: Societe Generale joins Spectrum Markets as market maker
"As retail investors increase in both number and sophistication, it is more important than ever that we stay agile around their needs – developing innovative, tailored investment solutions that enable them to take varied exposures over different time horizons. Our partnership with Spectrum Markets is the next step in this journey," added Marco Formaggio, head of equity and brokerage sales at UniCredit.