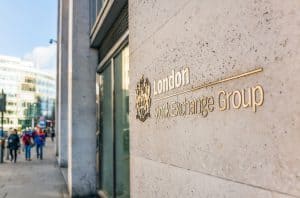 The London Stock Exchange Group's (LSEG) Turquoise is readying the launch of a new service for investors to interact with the closing auction, as part of its most recent collaboration with not-for-profit group Plato Partnership.
Known as Trade at Last, the product allows traders to submit firm and conditional orders for an additional ten minutes once the closing auction has completed its price formation process and published the official closing price at 4.35pm. The service is due to go live on 13 July.   
"This is the first time that investors have the opportunity to seek further liquidity following the closing auction of the relevant primary market via a dark undisclosed execution channel," said Scott Bradley, head of sales and business development at London Stock Exchange and Turquoise.
"Using the same Turquoise Plato and Turquoise Plato Block Discovery functionality that currently provides award winning mid-point dark block liquidity during continuous trading, the Turquoise Plato Trade At Last will simply reference the close price instead."
LSE is the latest to launch a service that allows investors to interact with the closing auction, which has fast become the most important liquidity event of the trading day. National stock exchanges conduct a five-minute closing auction session after continuous trading has ended, during which the fundamental process of establishing fair closing prices on securities is carried out.
Closing auction volumes have surged globally in recent years. Around three years ago, closing auction volumes in major indices across Europe accounted for roughly 16% of total order book volume, but now volumes consistently account for more than 20%. Some traders consider the closing auction to be a 'safe haven' in terms of gaining that official closing price, others are uneasy about the trend's impact on intraday liquidity and continuous trading.
"This is a new and different offering to those which exist currently on lit venues offering Trade At Last functionality and can be considered an extension of the Turquoise Plato™ service," Bradley added. "Turquoise Plato Trade At Last provides a unique service to capture additional opportunity, same day as soon as the closing price is known."