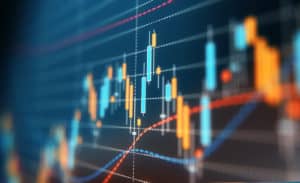 Several buy-side participants (44%) have adopted alternative data (alt data) as part of their portfolio construction or trading process, with 73% reporting increased use of alt data over the last two years, according to new data from Coalition Greenwich.
Although the use of alt data continues to grow, with 64% of investors believing it adds at least some alpha, the incorporation of alt data into investment decisions, portfolio construction and research management platforms is still not reaching satisfactory levels to many investors.
The majority of industry respondents (90%), as a result, believe the tools and techniques for analysing alt data are just as important as the data itself.
"Alt data should no longer be treated as an appendage to the existing investment process but, instead, as a core requirement that is supported with advanced databases, data scientists and modernised research management systems," stressed Coalition Greenwich.
Generating alpha from alt data continues to be a challenge despite increased use of the data sets. Coalition Greenwich noted that alt data producers and aggregators need to work to understand their clients' need for data expertise and help them unluck improved returns on investment by offering more than just the data itself.
"Despite multiple options for alt data from vendors, brokers and aggregators, asset managers and hedge funds also need modern tools, techniques and data scientists to support alt data's expansion into their investment process in order to unlock the alpha within," noted Coalition Greenwich in its report.
The report also highlighted that data preferences tend to shift with the market, reflecting the state of the economy as a whole. Last year, on the back of supply chain and logistical issues globally, supply chain and sector performance data was most sought after.
With the threat of a recession looming, investors are now looking for data that helps them understand the health of the consumer and thus, the economy. As a result, "high frequency" data from credit cards and point-of-sale purchases have risen up the rankings of most popular alt data sets.
"Appetites for alt data sets are insatiable. Usage has increased along a number of factors, such as new data sources, increased data budgets and an expansion of internal resources dedicated to alt data's integration into the investment process," said Coalition Greenwich in its report.
With respect to accessing alt data, 81% of buy-side respondents favour data aggregators as the preferred method of alt data delivery. However, Coalition Greenwich noted that it believes it's more realistic that the buy-side will continue to receive alt data from a combination of aggregators, specific alt data vendors and sell-side relationships.
Integrating alt data was found to be the largest challenge when deploying alt data sets. Only a small percentage of investment firms were identified to have the expertise in place to extract all of the value from the alt data sources available to them.
For investors to truly manifest the benefits of alt data, they will need to increasingly seek out expertise on how best to understand, ingest and deploy the data – both existing and new.