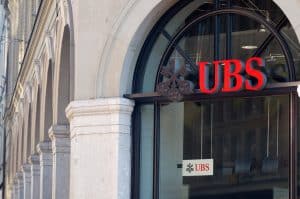 UBS Investment Bank has led a $17.5 million funding round in communications FinTech Cloud9 Technologies, which is already backed by major institutions including JP Morgan and Barclays.
The Cloud9 software as a service (SaaS) voice communications platform offers cloud-based technology as an alternative to traditional turrets for voice trading. The firm said its business has surged 50% since March after onboarding several large banks and investment firms amid increased demand due to remote working.
"Our decision to invest in and partner with Cloud9 makes sense for many reasons," said Lee Fulmer, global head of innovation lab at UBS Investment Bank. "Not only are we committed to equipping our own traders with tools for seamless and agile communications – even more relevant today during the current COVID-19 crisis – but also because we see many benefits to a cloud-based environment and the data insights that come with it."
Investment banks JP Morgan and Barclays also participated in the most recent $17.5 million funding round as existing investors. In October 2016, Cloud9 secured $30 million in funding from JP Morgan, Barclays and NEX Group, known then as ICAP.
Two years later, Cloud9 raised a further $14 million from all three institutions, and JP Morgan onboarded more than 2,000 of its traders and salespeople to the Cloud9 platform as its primary tool for voice trading between banks and clients globally.
"We have been strong supporters in Cloud9's vision for cloud-enabled voice trading," said Michael Elanjian, head of digital innovation within the corporate and investment bank at JP Morgan.  "We're at a turning point in how technology is transforming trading floors and Cloud9 is playing a critical role in the evolution of voice trading."
Chief executive at Cloud9, Jerry Starr, added that traders and firms need optionality and the transition to a virtual, cloud-based trading floor has accelerated as the industry has recognised the importance of more flexible voice communication tools.