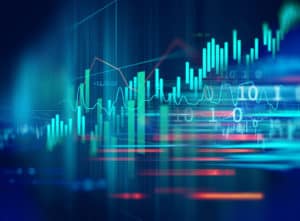 The UK has established an industry taskforce to examine the case for a transition to T+1 settlement, with initial findings to be published by December 2023.
The announcement added that a full report and recommendations will be made by December 2024.
As other jurisdictions move to T+1 – including the US, Canada and India – the taskforce will weigh the benefits and costs to both UK and overseas market participants of a transition to an accelerated settlement cycle, including how this could promote UK competitiveness and growth.
The EU is also mulling over a shift to T+1; however, no concrete plans have been announced.
The government has appointed Charlie Geffen, a former senior partner at law firm Ashurst and currently a senior adviser at the consultancy Flint Global, to chair the Taskforce.
"It is important that the UK also considers whether accelerated settlement would be beneficial, what challenges it would pose and how it could be implemented in the UK," the UK government said in a statement.
"This includes a potential move to a new standard T+1 settlement period and any other future developments to the settlement cycle, such as 'T+0', or the use of distributed ledger technology. An exploration of these potential developments will also need to include an assessment of whether the UK's settlement discipline and efficiency arrangements are currently performing effectively and are suitable for accelerated settlement, as this will be an important factor in determining the success of any acceleration of the settlement cycle."
Earlier this year at the AFME OPTIC conference, industry experts discussed the possibility of the UK moving to T+1 as a potential differentiator post-Brexit.
"The UK can go alone and get on with it, that's a feasible scenario," said Sachin Mohindra, executive director, market solutions, Goldman Sachs. "The UK can flex its Brexit muscles and do this. Could we do this as a differentiator in the region? The authorities have been having conversations on this topic."
The conversation followed the release of a report from AFME, urging Europe to begin having conversations about a move to T+1. The paper highlighted numerous obstacles for a move, but has sparked conversation about reducing settlement timeframes, which the industry knows is an inevitability.
"I hope this conference marks the start of people having this convo about T+1 in the UK and then after, the EU," said Andrew Douglas, managing director, government relations for EMEA and Asia, DTCC. "The regulators are getting behind this and there seems to be appetite there. I think we need to be having these conversations today."
Pardeep Cassells, head of securities and claims at AccessFintech, concurred: "I absolutely believe we should be starting the ball rolling, I don't think the UK or EU market should be behind the US," she said.
With regards to the UK taking the lead, she added: "Jump in front of Europe? Why not. I don't think there's a reason not to push ahead right now."