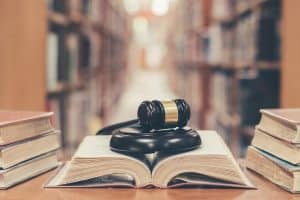 The UK Competition and Markets Authority (CMA) has launched a merger inquiry into the proposed acquisition of IHS Markit by S&P Global for $44 billion.
The acquisition, which was announced in November last year, is expected to create a data and analytics powerhouse if completed, and was expected to close in the second half of this year for $44 billon after being unanimously approved by both firm's boards of directors.
However, the CMA began looking into the mega deal in June of this year, inviting participants to comment on the potential damage to competition it might pose under the merger provisions of the Enterprise Act 2002.
Following the closing of this invitation to comment in July, the regulator announced on 23 August that it would be launching an inquiry into the deal of which phase one is expected to close on 19 October later this year.
It is the second major acquisition to be pulled up by a regulator in the last few years after the European Commission brought the $27 billion Refinitiv acquisition by the London Stock Exchange Group (LSEG) to a standstill last June following similar concerns that it would dampen competition.
LSEG was subsequently forced to sell of its Italian bourse to Euronext in October in a bid to alleviate these concerns and push through the deal. Depending on the outcome of the inquiry, S&P Global could be forced to consider a similar solution.
"This merger increases scale while rounding out our combined capabilities and accelerates and amplifies our ability to deliver customers the essential intelligence needed to make decisions with conviction," said Douglas Peterson, current president, and chief executive officer of S&P Global at the time of announcing the acquisition.