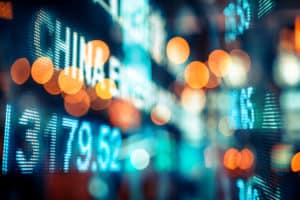 Trading execution algorithm provider, Quantitative Brokers (QB), has launched its algo suite on Hong Kong Exchanges and Clearing (HKEX) to meet increased demand for basket trading capabilities. 
The launch will begin with QB's futures algos, which will be co-located at HKEX to support derivatives on the Hang Seng Index, the Hang Seng China Enterprise Index, the Mini Hang Seng Index, and the Mini Hang Seng Enterprise Index. 
"Adding the Hong Kong Exchange equity index set really rounds out our global equity index portfolio," Christian Hauff, Quantitative Brokers CEO and co-founder, told The TRADE. 
"We are assessing China as a marketplace. So, establishing ourselves in Hong Kong is an exciting first step for us to get acquainted with the local market and look to expand from there." 
Hauff added that the algo provider had seen increasing demand from both the buy- and sell-side for basket trading capabilities and the addition of access to the major equity indexes at HKEX would allow it to expand into portfolio trading and meet this demand.
"This expansion at HKEX will be an important addition to set our sights on supporting basket trading. We are well-positioned to move into that space for large asset managers looking to trade global equity indices," said Hauff.
"The buy-side has been a strong customer set of ours and helped us grow every year since we started. They are now looking for a smarter method of executing their portfolio executions and we're well-positioned to help them with that." 
Quantitative Brokers' sales director, Tim Gits, told The TRADE in December that the algo provider had set its sights on potential rollouts at both HKEX and the Japan Exchange (JPX) in the coming year, which went live in March.
Gits, who was appointed in December from Eurex following QB's acquisition by Deutsche Börse in the same month, has since been joined by former institutional sales trader at interdealer broker ICAP, James Clarke, in a newly created Sydney-based sales position based as part of its commitment to further expanding into Asia Pacific.
"We see increased demand from both the buy- and sell-side for algorithmic solutions, and I think that opportunity may be even greater in Asia Pacific given the rising presence and significance of some of the regional banks in these geographies," concluded Hauff.