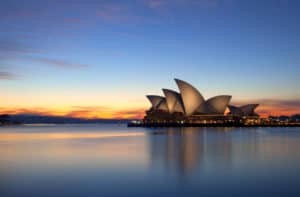 An institutional sales trader at interdealer broker ICAP has joined Quantitative Brokers in a newly created sales position based in Sydney.
James Clarke has joined the Asia Pacific sales team at the futures and options execution algorithm provider effective immediately, reporting to chief sales officer Tim Gits.
Clarke has worked as an institutional sales trader at ICAP for more than four years. Previously in his career, he was a director for futures and OTC clearing at investment bank Citi and head of futures sales at Deutsche Bank, Barclays and Newedge.
His appointment coincides with major expansion plans for Quantitative Brokers as it looks to extend its footprint in Asia following several major launches for the technology firm. Quantitative Brokers first established an office in the region in 2018 following the rollout of its algos on the Australian Securities Exchange derivatives market.  
Last year, Quantitative Brokers launched its algo suite on the derivatives markets at the Singapore Exchange and Japan Exchange Group's Osaka Exchange. More recently in May, Bursa Malaysia Berhad became the fourth APAC exchange application for the firm.
"QB is expanding significantly and strategically in the Asia-Pacific region through new hires, new partnerships, and technology development," said Christian Hauff, co-founder and CEO at Quantitative Brokers. "Jimmy brings market knowledge, deep client relationships, and experience in cross-asset and cross-product execution."
Former deputy global head of fixed income, funding and financing at Eurex, Gits, joined Quantitative Brokers in December to lead the vendor's APAC expansion efforts. He had spent 12 years at Eurex in senior sales roles.
Shortly before Gits took on the role, German exchange group Deutsche Börse completed its acquisition of a majority stake in Quantitative Brokers. The deal aimed to move Deutsche Börse closer to sources of trading interest in the buy-side value chain, while expanding its trading and clearing division's growth initiatives.