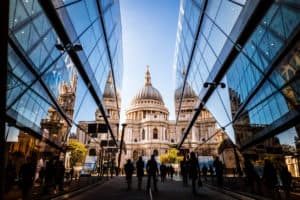 The UK's financial regulator has temporarily paused requirements for firms to provide details on execution quality with RTS 27 reports shortly after the EU confirmed similar plans.
The Financial Conduct Authority (FCA) confirmed in a statement that firms no longer need to produce RTS 27 best execution reports post-Brexit as data within them could be misleading.
It added that the next set of reports would be based on not up-to-date, pre-Brexit data that is of little use to market participants.
 The FCA is now in the process of preparing a consultation that will consider future requirements for firms to produce the reports and expects a decision to be made by the end of this year.
"We are currently preparing a consultation looking at the RTS 27 reporting obligation, with a view to abolishing it, given concerns that have been expressed around the value these reports bring to the market and to consumers, and the burdens involved in producing them," said the FCA. 
Studies and surveys have found that generally, market participants find RTS 27 reporting requirements on execution quality time consuming and difficult to produce. One study in late 2018 found that more than half of firms were not producing RTS 27 reports despite having a legal obligation to do so.
The UK has been continuously introducing a more flexible approach to EU regulation in recent months as it looks to foster interest in the UK markets following Brexit.
Earlier this month, it relaxed rules that limit dark trading in equities in an attempt to reclaim €6 billion of trading volumes that shifted from London to the EU at the beginning of this year.