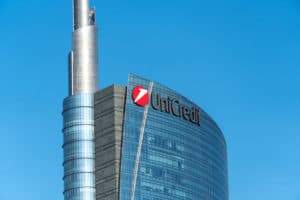 Italian banking group UniCredit has restructured its leadership team under new chief executive, Andrea Orcel, who took one the role just last month.
The leadership changes are effective immediately and are designed to help the company deliver its new strategic plan for the second half of this year which UniCredit said was aimed at "simplifying" the organisation.
Under the changes, UniCredit has created a new group executive committee (GEC) with 15 people to replace the former executive management committee which included 27 people. The GEC includes Niccolo Ubertalli, Michael Diederich, Gianfranco Bisagni, and Teodora Petkova who will assume greater responsibility as country chiefs for Italy, Germany, Central Europe and Eastern Europe respectively.
Other GEC members include Richard Burton, head of corporate and investment banking, Stefano Porro, chief financial officer, TJ Lim, group risk officer, Serenella De Candia, head of group compliance, Gianpaolo Alessandro, group legal officer, Jingle Pang group digital & information officer, and Ranieri de Marchis, group operating officer. 
The new changes will also bring in three new divisions including people and culture, strategy and optimisation, and stakeholder engagement, of which Annie Coleman, Fiona Melrose, and Joanna Carss will have responsibility for as members of the new leadership team.
"When I began as CEO of UniCredit, I promised that one of my first priorities would be to reduce complexity and simplify UniCredit's structure. Today, you can see the first steps in delivering on that promise: streamlining our business, clarifying key roles, and improving accountability so that we can better deliver for all our stakeholders," said Orcel. 
Orcel assumed the role of chief executive officer in April following UniCredit's general meeting where his nomination for the role was presented for approval. He was nominated by the board in January, most recently serving at UK investment bank UBS where he had been chief executive officer for six years.