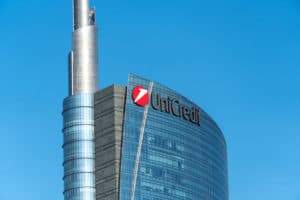 The board of directors at Italian banking group UniCredit has nominated the former president of investment banking at UBS, Andera Orcel, as chief executive officer.
Orcel will replace outgoing chief executive officer Jean Pierre Mustier following the bank's annual general meeting in April where his nomination for the role will be presented for approval.
He joins UniCredit as CEO with over 35 years' experience across some of the largest institutional firms, most recently serving at UK investment bank UBS as chief executive officer for over six years until 2018.
Upon his departure from UBS, Orcel was due to take on the role of CEO at Santander before a disagreement on compensation led to the Spanish bank's decision to withdraw his appointment.
Earlier in his career, he worked at US investment bank Goldman Sachs in the fixed income division and at Bank of America Merrill Lynch as head of global origination for 17 years and as an executive chairman and president of emerging markets for three years.
"After an intense search and a thorough evaluation process, I am pleased to report that the board has unanimously chosen Andrea Orcel as designated CEO of UniCredit," said Cesare Bisoni, chairman of the UniCredit board.  
"He has an impressive track record in bringing together talent and technology to transform financial organisations across multiple geographies. Also on behalf of the board of directors, I would also like to thank Jean Pierre Mustier for his years of dedicated service and outstanding contribution to our group."