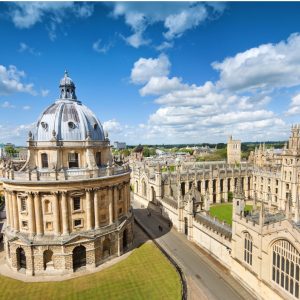 The first algorithmic trading programme has been established by the University of Oxford's business school aimed at teaching traders about systematic trading strategies.
Saïd Business School will run the programme for six weeks and provide course participants with an understanding of the rules driving the success of algo trading and whether a fund is worth investing in.
"Algorithmic trading is a significant part of hedge fund management and it is growing in share and size," said programme convener Nir Vulkan, associate professor of business economics at Oxford Saïd Business School.
"This is an area where technology, big data and finance collide. There hasn't been a course of this nature before, that combines different disciplines. It's relevant now more than ever, because of the increase in automation and because systematic funds have been gaining more momentum and becoming more popular, while AI and machine learning are getting better."
It will also look at the history of trading, how to engage and evaluate trading systems and the methods behind building a simple trading model.
Industry professionals offering insights to course participants include Matthew Sargaison, co-CEO at MAN AHL, Euan Kirk, CIO at GAM Systematic, and Steve Mobbs, founder of Oxford Asset Management.
"Research suggests that some professional careers might be challenged as technology rapidly transforms markets, institutions, and business models," added Peter Tufano, Peter Moores Dean at Saïd Business School.