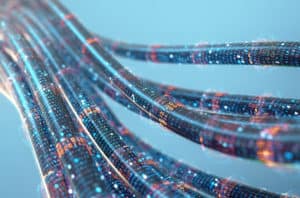 A significant majority of North American asset managers have agreed that access to direct data feeds from exchanges is a 'must-have' when executing with brokers, according to Greenwich Associates.
The firm polled 64 US buy-side equity traders and found that just 2% would definitely execute electronic orders with a broker who only used SIP data in their algos. Around one-third of buy-siders said that they would trade if there was more regulatory clarity that they would be satisfying best execution requirements.
"Many buy-side traders feel they would either be in breach of their fiduciary duty or would get poor performance if they traded with a broker who didn't have direct feeds," said Richard Johnson, vice president of Greenwich Associates market structure and technology, and author of the report. "Our data shows that direct feeds are a requirement, not an option, for serious electronic brokers."
The report added that the results suggest that asset managers see direct data feeds as essential when interacting with brokers and their algorithms. This is against a complex backdrop in the US where exchanges are in the midst of a debate around SIP and direct data feeds, with major Wall Street players arguing that the fees for the data are grossly overpriced.
Furthermore, 27% of buy-siders said they would pull the plug on the Securities and Exchange Commission's (SEC) Consolidated Audit Trail (CAT) as they believe the costs outweigh the benefits. Earlier this month, stock exchanges confirmed plans to replace its technology provider, Thesys Technologies, which was brought on board in 2017 to build the database. The traders were surveyed prior to this news, but Greenwich said the response reflects that the buy-side were beginning to express doubt on the project.
"The benefits of the CAT may have faded in the minds of market participants," Johnson added. "But now, as traders are once again left scratching their heads about the root cause of a recent spike in market volatility and wondering if algorithmic trading could be to blame, an operational CAT might be able to provide answers."