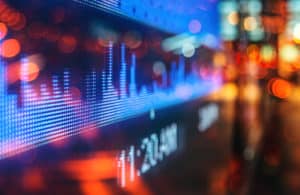 The US has seen double the amount of growth in electronic bond trading compared to Europe in the last three years, according to a report by Coalition Greenwich.
The report surveyed 157 corporate bond investors across Europe, the Middle East and Africa, and US asset managers, hedge funds, regional banks and others.
It found that from 2017 to 2020 US investment grade and high yield bond electronic trading grew by 111% and 145% respectively while Europe saw 61% growth.
The result marks a significant turnaround for the US in comparison with a separate report from last year which found that European market participants were executing nearly half of their corporate bond trading on electronic systems, compared to only a third of activity for US participants.
Coalition's report attributed the acceleration in the US to participants increasingly using anonymous request for quote (RFQ) and all-to-all trading, which now accounts for almost half of platform traded volume in the region. 
All-to-all trading in the US has picked up pace significantly in recent years, with a similar Coalition report in April earlier this year finding that the portion of the market it represents had grown from 8% to 12% from 2019 to 2020.
The rise marks the growing comfort of investors in not knowing who is on the other side of their trade so long as best execution is achieved.
In Europe, however, the majority of trading takes place on RFQs to five dealers, with 64% of European respondents saying they use five dealers or fewer and only 29% using an anonymous RFQ.
"The US is outpacing Europe in growth because US traders have been more willing to try new ideas like anonymous RFQs and all-to-all trading," said Kevin McPartland, head of research in the Coalition Greenwich market structure and technology group.
"However, with increasing evidence that protocol choice is key to market liquidity, we expect market participants in all regions to transition to the trading strategies, investing strategies and securities profiles that most reliably achieve best execution."