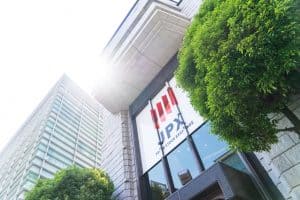 Japan Exchange Group (JPX) has deployed Vela's hosted and managed direct market access (DMA) platform, as the trading technology provider expands in to Asia.
The DMA platform provides order entry, pre-trade risk, risk management and market data, alongside a clearing member ecosystem, for low latency access to major derivatives venues.
Co-locating with access to JPX markets will allow Vela to offer low latency order routing and market data to Osaka Exchange (OSE), with one tier one bank among the first batch of clients at the co-location space.
"Vela, a rapidly growing independent service provider, is providing low latency OSE market data distribution and order entry to users and we hope this expansion improves user convenience and assists smoother trading activities," said Ryusuke Yokoyama, CIO at JPX. "Vela supports our focus on working with quality partners and we look forward to building upon this relationship."
Vela added that the Australian Securities Exchange (ASX) is already live on the platform, and the addition of JPX marks the firm's global expansion plans in Asia Pacific with Singapore Exchange and Hong Kong Exchanges & Clearing also due to go live.
"Clients are looking to deploy more global trading strategies and seek new opportunities outside of their traditional home markets," Ollie Cadman, global head of product management and business operations at Vela, commented. "Over 70% of the orders placed on the JPX markets is from within their co-location environment and the performance and risk characteristics of our DMA Platform is a perfect fit for clients looking to access the liquidity within this market."
Last month, Vela connected its trading platform to the FIX order gateway at French investment bank BNP Paribas. The connection provides BNP Paribas' global clients access to Vela's Metro trading platform for options pricing, execution and risk management.