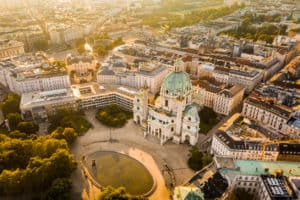 The Vienna Stock Exchange has re-elected its current chief executive officer, Christoph Boschan, to remain the position for a further five years. 
Boschan, who has been chief executive of the exchange since 2016, was today unanimously voted in by the supervisory board to remain in the position earlier than anticipated. 
Boschan was appointed chief executive of Wiener Börse in 2016 from Boerse Stuttgart where he was previously co-chief executive, having also held senior positions at several German stock exchanges for 10 years.
"With the early extension, the supervisory board is setting the course for the Vienna Stock Exchange to stay on track with its successful strategy," said Heimo Scheuch, chairman of the supervisory board. 
"Despite facing fierce competition and a challenging capital market environment in Austria, Christoph Boschan has ensured growth with new initiatives and clear decisions. We would like to thank him for continuing to make his expertise available to the Austrian capital market."

Vienna exchange operator Wiener Börse said that Boschan's reappointment confirmed the successful management of the company and would ensure its continuity in running a central infrastructure platform.
Earlier this month, London-based market maker XTX Markets went live as a trading member in the cash market for the Vienna Stock Exchange. The exchange said XTX Markets would provide additional liquidity with permanent buy and sell orders as a market maker for Austrian companies in the ATX national index.