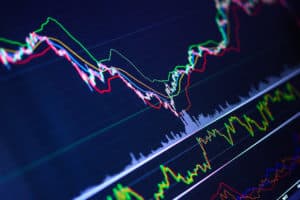 Virtu Financial has confirmed its request for quote (RFQ) platform recently facilitated two record environmental social and governance (ESG) options trades as the market continues to adopt sustainable financial instruments.
The first trade on Virtu's RFQ-hub was for 10,000 ESG option contracts of S&P 500 ESG index on 9 February with a value of nearly $332 million.
The second transaction was for 100,000 ESG option contracts of STOXX Europe 600 ESG-X Index traded on 11 February and was valued at $1.67 billion.
Virtu's bilateral multi-asset, multi-dealer RFQ-hub provides aggregated liquidity electronically. It aims to centralise workflow and help clients find the best price for equity and fixed income listed and over-the-counter instruments.
The trading firm said the buy-side is increasingly relying on its RFQ platform to negotiate trades in ESG instruments as it offers increased transparency and operational efficiency, audit trails, and analytics. 
"Virtu is committed to helping our clients build more efficient trading workflows," added David Angel, head of continental Europe at Virtu Financial.
"These trades, together with a series of new infrastructure and GUI's and expanded instrument coverage initiatives—such as the recent launch of a new Swaptions module—help confirm RFQ-hub's position as a leading platform for supporting electronic derivatives trading."
Last month, order routing technology specialist EliData integrated its RFQ tool for ETFs with Virtu's RFQ-hub to automate processes for ETF trading with direct connections to trading venues and Bloomberg's RFQe platform.