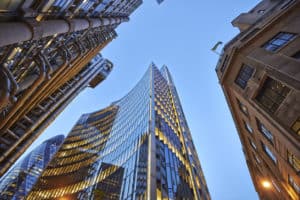 UK-based fund manager JO Hambro Capital Management has appointed the former equities lead from abrdn to head up its product strategy for the UK, Europe and Asia (EUKA).
Ben Morris has been appointed head of product for EUKA where, based in London, he will be responsible for all product development and management in the regions, reporting to head of distribution for EUKA, TJ Voskamp.
He joins JO Hambro Capital Management after spending the last 11 years at fund manager abrdn with the majority of that tenure spent as its investment director specialising in equities.
Morris was later appointed interim head of equities in its product strategy and specialists division in March last year, before taking on the role on a permanent basis in September.
As equities head he was responsible for equity product development, delivery and strategy, working alongside abrdn's investment teams and clients.
"Hiring Ben is a further important step for our continuing growth as a business in EUKA," said Voskamp.
"He follows other key hires over the recent months and joins at a crucial juncture where his valuable experience and knowledge will help us to continue to build relevant solutions and products for our clients across region and client channel."
JO Hambro's EUKA division is headed up by Alexandra Altinger, who was appointed chief executive of the regions in mid-2019 to replace Ken Lambden, who resigned less than two years into his role.