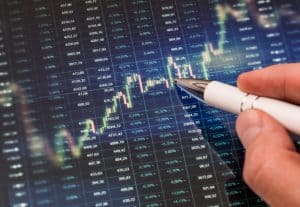 Risk and collateral management services provider AcadiaSoft has gone live with a soft launch of its program designed to help firms comply with the recently extended uncleared margin rules (UMR) deadline.
The program allows firms to advance development of timelines for initial margin exposure calculation and testing, with the ability to participate in a mock launch on the original phase 5 deadline on 1 September 2020.
"We are working closely with many phase 5 firms that have already made significant strides towards compliance and do not want to lose any momentum," said AcadiaSoft CEO, Chris Walsh. "The soft launch will ensure that these firms stay on track for the new deadline, while allowing firms that may be approaching the threshold to monitor initial margin exposure."
AcadiaSoft added that firms can create a regulatory initial margin monitoring relationship between counterparties without the need to negotiate a regulatory credit support annex (CSA) through its Agreement Manager service. The move will allow firms to use the soft launch to gain a clear understanding of where CSAs should be negotiated and custody established, while highlighting when they are below the initial margin threshold.
"This is really a story of market participants coming together to support a responsible way for self-selecting firms who don't want to delay their compliance projects," Mark Demo, head of community development at AcadiaSoft, commented.
"These firms have budget and project resources allocated today which may not be there a year from now.  If every Phase 5 in-scope firm dropped their pens and picked them back up a year from now – we'd have the same rush towards compliance this time next year."
Regulators moved to delay phases 5 and 6 of UMR in April due to the coronavirus pandemic and its impact on compliance projects as the industry refocused resources. The initial phase 5 deadline of 1 September 2020 and phase 6 deadline of 1 September 2021 have now been delayed by one year.