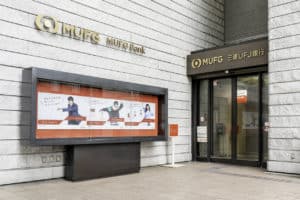 Fixed income industry veteran and co-founder of pre-trade bond analytics provider Algomi has left BGC after just over a year to join broker-dealer MUFG in a senior role.
Stu Taylor has been appointed head of electronic trading within global markets for EMEA and the Americas at MUFG in a newly created role for the fixed income business. He joined MUFG in London on 20 November.
In the role, MUFG said Taylor will focus on consolidating the e-trading activities, grow the business through electronic trading, and work closely with the front- and back-office teams to refine its data strategy.
"Stuart's demonstrated experience and innovative streak makes him a tremendous asset to the team as we expand our product offering," added Atif Hayat, deputy global head of sales and trading for global markets at MUFG.
"I look forward to working with him to drive MUFG's electronic trading strategy, which puts our clients and their needs first and foremost by helping them to meet their execution goals. This, in turn, increases our operational efficiency and strength in this area."
Taylor was previously global head of the electronic buy-side fixed income division at interdealer broker BGC and a senior managing director within its Fenics business.
He took up the role at BGC after the firm acquired Algomi. Taylor co-founded the fixed income FinTech firm in 2012 and was CEO until his decision to step down in 2018. Algomi was integrated with BGC's Fenics business providing electronic trading services and software in various asset classes, including foreign exchange, derivatives, and fixed income.
Earlier in his career, Taylor served as a managing director at UBS where he launched its flagship bond trading auction system, Bond Port, which offers liquidity and connectivity to the buy-side.