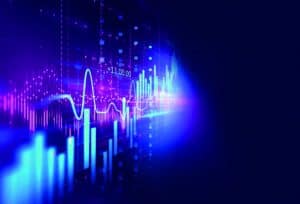 Refinitiv and trading technology provider Quod Financial have teamed up to launch a multi-asset order management system (OMS) solution for banks and brokers.
The system will cover front- to middle-office services including pre-trade risk, order routing and order management, algorithmic trading, smart order routing, middle-office, trade reporting, and analytics. 
"The sell-side is ripe for disruption with many incumbent providers failing to shift from legacy technology solutions that are no longer cost effective or fit for purpose within current market conditions," said Ian Mawdsley, head of equity trading proposition at Refinitiv. 
"In seeking to promote our data, desktop and connectivity solutions, Refinitiv has found the perfect strategic partner in Quod Financial and look forward to together taking the next steps in providing trading solutions to the sell-side of the market." 
The OMS solution will be available to clients in Asia, Europe, and the US, and is powered by Refinitiv's data feed solutions.
"The trading technology market has seen consolidation and turmoil in the past 24 months. Sell-side firms are starved for the viable solution to address their current needs as well as position them for the future," said Medan Gabbay, Quod Financial chief revenue officer.
"This partnership is strategic for Quod Financial to offer an all-in data, network, and OMS product to the market. More importantly, we are working together to provide the next iteration of data-driven trading technology and with it, the greatest leap of the past 30 years in e-trading".
News of the partnership between Quod Financial and Refinitiv follows Bloomberg's decision to shut down its own execution and OMS for the sell-side in early 2019 to focus on its more profitable business lines. Bloomberg's former trading system clients have been transitioning to other systems providers such as Itiviti.