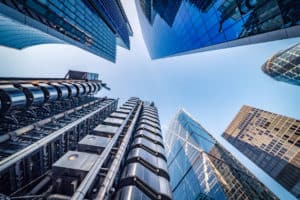 Interdealer broker BGC Partners has finalised its acquisition of bond trading software and pre-trade analytics provider Algomi, The TRADE understands.
According to sources close with the deal and company filings, BGC's takeover of Algomi completed on Friday last week. BGC did not provide comment at the time of print.  
It is understood that Algomi will be integrated with BGC's Fenics business, which provides electronic trading services and software in various asset classes, including foreign exchange, derivatives and fixed income. Co-founder and former chief executive, Stu Taylor, has also been appointed head of credit at Fenics.
Taylor stepped down from his role as CEO of Algomi in April 2018 after co-founding the firm in 2012. The business suffered several years of significant losses in the lead up to Taylor's departure, including a loss of £15 million in 2016, although the losses have since eased with the latest figures showing a loss in 2018 of just over £4 million.
In 2017, Algomi acquired the Automated Liquidity Filtering & Analytics (ALFA) tool, which was developed and owned by AllianceBernstein. It was later deployed by US investment firm Pimco, and in June last year Algomi added execution capabilities from Liquidnet and Trumid to expand its services.
Algomi also gained significant investments from key market players throughout 2017, including from S&P Global, Euronext and AllianceBernstein. The data and information services business at Euroclear also made a strategic investment in Algomi the following year.  
Scott Eaton, the former chief operating officer at MarketAxess, was confirmed to be Taylor's replacement, and took on the role as chief executive of Algomi in June 2018.
It is understood that Eaton will step down and pursue opportunities outside of Algomi and BGC.