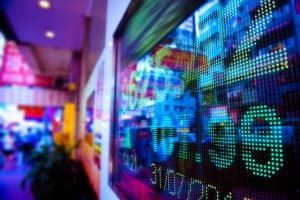 US fixed income investment manager Pimco has implemented Algomi's Automated Liquidity Filtering & Analytics (ALFA) technology system within its trading and data infrastructure.
Pimco's California bond trading desk, consisting of 100 traders, and its domestic and international offices have deployed the ALFA system in a bid to simplify trading activities in fragmented bond markets. Pimco will have access to consolidated bond price information from major electronic trading venues, messaging platforms and dealer inventory feeds.
"Fixed income asset managers need to quickly integrate and analyse data to stay competitive and Algomi ALFA's strategic fixed income technology will capture, normalise and create a centralised repository of information that will help Pimco optimise efficiencies and cut costs," said Dirk Manelski, chief technology officer at Pimco.
Buy-side firms today continue to struggle with major fragmentation in fixed income inventory including corporate investment grade, high yield, emerging markets, municipal, structured credit, government debt, and securities traded over the phone.
Algomi's system provides cross-market information on liquidity and trade intent to give the buy-side a real-time view of the bond market.
Algomi acquired ALFA in May 2017 from AllianceBernstein which initially develop the tool in-house for its fixed income traders. Following the sale, asset managers including T. Rowe Price, BlueBay Asset Management, Brown Brothers Harriman and AllianceBernstein, were among the early adopters of Algomi ALFA.
"It fits well with our efforts of identifying and using newer technologies and solutions to help deliver stronger investment returns for our clients," Mohit Mittal, managing director and portfolio manager at Pimco, commented. "Algomi's systems will help access data and market information from a wide array of sources in a unified and aggregated manner which will help us further enhance efficiency in the trading and risk management."