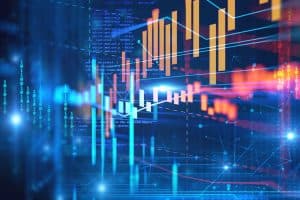 Aquis Exchange has appointed a new chair to succeed Niki Beattie, who completes her tenure on the board after serving in the position for nine years.
Beattie, founder and managing director of Market Structure Partners and prominent industry figure, was honoured with The TRADE's Editor's Choice Lifetime Achievement award for the sell-side earlier this month, recognising her 25 years of experience and illustrious career in financial markets.
Glenn Collinson will replace Beattie, effective 1 January 2022.
Collinson's appointment follows a search, co-ordinated by senior independent director Richard Bennett, for a suitable successor which considered both internal and external candidates for the role.
Collinson originally joined Aquis Exchange's board in March 2019. He then transferred to the board of Aquis Stock Exchange Limited in March the following year.
Collinson re-joined Aquis Exchange's board on 17 September 2021, serving as an independent non-executive director (INED).
"I am proud of how far Aquis Exchange has come and would like to thank the board, staff and shareholders for their support during my tenure," said Beattie.
"The company has grown and diversified significantly since I started. Now is an opportune time to hand over to Glenn, with the business in great shape and well placed for the next stage of its development. I wish him and the company all the best."
Collinson began his career at Racal and worked for Motorola, Texas Instruments and Cambridge Consultants, and in 1998, he co-founded Cambridge Silicon Radio (CSR).
While at CSR, he acted as an executive director, helping grow the company from a concept to a $3 billion capitalisation entity in 2006.
After leaving CSR, he has held various non-executive directorships in both public and private UK and French companies that specialise in technology.
"I am very excited to have the opportunity to succeed to the position of chair of Aquis Exchange. There is a very bright future ahead and I look forward to working with the board to continue to lead the company into the next successful stage of its journey," said Collinson.
"On behalf of the whole board, I would like to thank Niki for her outstanding service and pivotal contribution since inception leading to the successful establishment of Aquis' in the European financial services industry".
Collinson's appointment follows a reshuffle of Aquis Exchange's leadership earlier this year, which saw Jonathan Clelland appointed as chief executive officer of Aquis Exchange Europe. In addition, David Stevens, was appointed as chief revenue officer at Aquis Exchange.