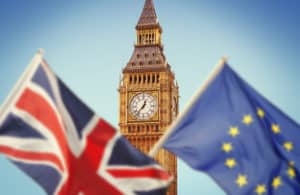 European equities exchange Aquis Exchange has reshuffled its leadership team to reflect its new structure post-Brexit.
Under the changes, chief financial and operations officer at Aquis Exchange, Jonathan Clelland, will now be based in Paris and has been appointed chief executive officer of Aquis Exchange Europe in addition to his other roles.
He replaces current Aquis Europe chief and head of sales, Graham Dick, who is retiring after seven years at the company.
Former chief executive of FX broker Global Reach Group, David Stevens, has also been appointed as chief revenue officer at Aquis Exchange. Based in London, Stevens will lead sales and client servicing across Aquis Exchange, Aquis Stock Exchange and the data division.
Prior to Global Reach Group, Stevens spent seven years at agency broker ITG, leaving the firm as head of its US and its Latin American division. He has also previously held senior roles at Goldman Sachs and JP Morgan.
The leadership changes at Aquis Exchange follow the wholesale shift of European share trading after the UK's exit from the European Union on 31 December. 
Aquis Exchange alongside Cboe and Turquoise, part of London Stock Exchange Group, established European entities ahead of the Brexit deadline following the UK and Europe's failure to reach an agreement on equivalence.
Following the re-opening of trading on 4 January, roughly €6 billion of share trading volumes left London and migrated to the bloc.
As Europe and the UK continue to grapple with regulatory divergence and equivalence, market participants are increasingly focused on their European entities to keep pace with the evolution taking place in the market.
Notably, the HM Treasury and Financial Conduct Authority in the UK moved to scrap the share trading obligation last month.
"As Aquis continues to grow and we adapt to the post-Brexit landscape, we have decided to further strengthen both the team overall and, in particular, to increase our presence in Paris by basing the company CFO/COO in France rather than the UK," said Alasdair Haynes, chief executive officer at Aquis.