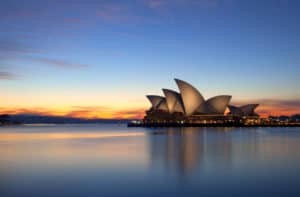 The securities regulator in Australia has lifted trading restrictions for large brokers following an exponential increase in the number of trade executions at the height of the coronavirus pandemic.
On 13 March, Australia's equity market exceeded the number of trades that could be processed reliably in a single day, and while there were no market outages, the development resulted in a backlog of work for exchanges and trading participants.
The Australian Securities and Investment Commission (ASIC) said shortly after on 16 March that nine large equity brokers would be required to reduce the number of trades executed by up to 25% from the levels executed on the 13 March. Upon confirming the restrictions, the ASIC warned that if the number of trades continued to increase, processing and risk management capabilities of firms and exchanges would be further strained.
In its most recent update, the ASIC revoked the restrictions on the nine brokers and reiterated its expectations for all equity market participants to ensure the number of trades matched from their orders can be handled by internal processing and risk systems, as well as clearing and settlement operations. ASIC said the measures should include adjustments to algorithms and intraday monitoring trade counts, ultimately to reflect understanding and awareness of market-wide capacity constraints.
"We understand that ASX, Chi-X and many market participants have taken steps to enhance their capability to manage large trade days," the ASIC said. "This is important because while the levels of 13 March have not been exceeded since, there remains a real risk, particularly if equity markets experience further days of elevated trading volumes."
The Australian Financial Markets Association (AFMA) welcomed the latest guidance from ASIC, which lifted the trading restrictions on the nine brokers, highlighting that the Australian equity market is an important source of capital for the country's businesses and venue for investors to trade listed shares.
"ASIC's related decision to revoke its directions to nine large market participants to limit the number of trades they executed each day is timely and will remove an artificial and ad hoc constraint on market transactions," AFMA said. "AFMA acknowledges the steps taken recently by market participants, ASX and Chi-X to ensure that the equity market remains resilient during periods of exceptionally high-volume trading."