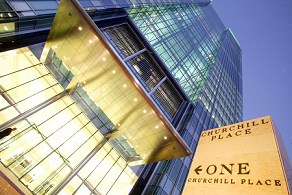 Barclays first quarter results revealed its corporate and investment business (CIB) unit saw a 31% decline in profits compared to the first quarter last year. 
The CIB profits fell to £701 million, "primarily driven by a reduction in banking and markets income, increased credit impairment charges and higher operating expenses," the report said.
Barclays' overall markets income declined 4% to just over £1.4 billion, with equities income declining 13% in Q1 this year compared to the same period last year.
The report explained its equities income fell "due to declines in equity derivatives reflecting lower client volumes."
The first quarter results said its CIB division saw "a resilient income performance… despite challenging market conditions."
Barclays group revealed a significant 25% drop in pre-tax profits, from just over £1 billion in Q1 2015, to £793 million in the first quarter this year.
Group CEO, Jes Staley, said the group continues to target cost reductions and despite the "resilient performance" of its CIB business, "there is more we must do to improve returns, and we are focused on management actions to do so."
Barclays is the latest investment bank to report a difficult first quarter this year.
Goldman Sachs, Morgan Stanley and Bank of America Merrill Lynch all reported significant revenue declines in Q1 this year, compared to last year.