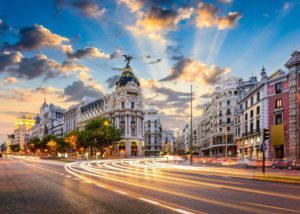 The global head of electronic sales trading at BBVA has departed to join markets technology provider FIS Global as its new managing director and head of strategic accounts.
Based in Madrid, Simon Haque joins FIS Global after 14 years at Spanish bank BBVA as global head of electronic sales trading. 
In his new role, he will be responsible for managing the key accounts at FIS in Spain.
Previously in his career, Haque worked at Thomson Financial for three years, in several roles in Europe including director of institutional equities and regional sales director.
"After 14 years it's time to say cheerio, hasta pronto to all my colleagues at BBVA. It's been an incredible journey with so many proud accomplishments working for and with some truly professional teams. I have been honoured to have represented such a prestigious brand and will carry with me some great memories," said Haque in an update on social media.
His appointment follows a ten-year agreement signed by FIS and BNP Paribas to transition its derivatives post-trade operations onto its cleared derivatives technology platform. 

Under the terms of the deal, the Cleared Derivatives Suite platform by FIS will manage all of the bank's post-trade operations including processing and reconciliation to help it to achieve operational efficiencies and reduced levels of risk.