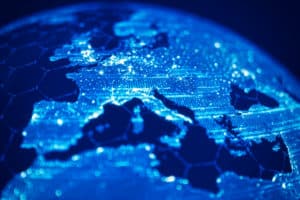 Execution algorithm provider BestEx Research has expanded its futures trading offering with user access to Eurex, Euronext, the Australian Securities Exchange (ASX) and the Singapore Exchange (SGX).
The expansion into Europe and Asia-Pacific through the new connections is the first time BestEx has ventured outside of the US, taking its total number of linked futures exchanges globally to 10.
Alongside the partnerships with the four exchanges, the algo provider also confirmed that it has added access to crypto futures products traded on CME Group as demand for digital asset trading continues to ramp up.
BestEx launched its futures algorithms in February last year following a series A funding round at the end of 2020. The company said the new algorithms would better account for intraday liquidity behaviour or fluctuations in the roll calendar caused by volume.
The buy-side can access BestEx's algorithms through most execution management systems (EMS) or order management systems (OMS) with an option to execute through a broker.
"Our integrated solution designed specifically for futures trading combines high-performance execution algorithms with a cloud based Algo Management System (AMS) that allows clients to customise their algorithms with just a few clicks, back test their orders' performance against an exchange simulator, create A/B tests, run transaction cost analysis and get real-time access to the underlying algo behaviour," said Hector Robles, managing director of business development at BestEx Research.
"We continue to see strong demand for our solution and for access to a broader universe of exchanges globally."
The development follows the appointment of electronic trading industry veteran, Hector Robles, as its new director of business development at the end of last year.
Shortly after his appointment, BestEx confirmed it would be building a Canadian equities platform in partnership with Scotiabank aimed at reshaping electronic trading for Canadian equities.