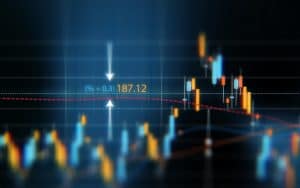 The US' Commodity Futures Trading Commission (CFTC) is offering relief to participants regarding amendments to swap data reporting rules ahead of the upcoming compliance deadline.
The regulator's Division of Data (DOD) has issued no-action letters confirming that it will not take enforcement action against entities that fail to comply with the amendments before December later this year and December 2023 for block and cap amendments, provided that certain regulations that came into force in January last year are complied with.
Its amendments originally came into play at the start of 2021, with an expected compliance date of 25 May this year.
Also in the announcement, the DOD confirmed that it will require use of the data transmission standard, ISO 20022, and the Unique Product Identifier by participants when they become available, which is expected to be no later than the fourth quarter of next year.
CFTC commissioner, Dawn D. Stump, said the grace period offered by the letters would allow participants to "work through challenges associated with complying with the amendments" including operational and technological issues surrounding the building and testing of updated reporting systems.
"It will allow firms more time to interpret the amendments and ensure they have the right controls in place," agreed Alan McIntyre, senior regulatory reporting specialist at Kaizen Reporting.
"The CFTC ReWrite has been a long time in the making, so while the reporting firms have more breathing space when it is implemented on 5 December we can expect the CFTC will demand the highest quality data. Firms should be using this additional time to test and remediate now, so as to avoid having to do so after the go-live under the full scrutiny of the regulator."
When the amendments were originally devised in Autumn 2020, the regulator chose not to re-assess block size thresholds with the improved data sourced via the proposed changes.
In her statement, Stump also re-called for the Commission to revisit this topic, stating that block determinations should be instead based on "input and reliable data reported pursuant to the enhanced reporting rules" as opposed to "without reliable data and without public input", calling the current 67 percent notional adopted in 2020 "arbitrary".