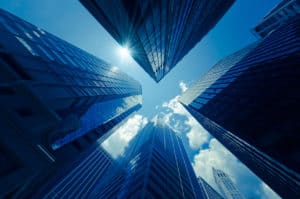 Allspring Global Investments, formerly Wells Fargo Asset Management, has hired Andy Sowerby to head up its business in Asia Pacific (APAC).
As managing director, head of client group APAC ex-Japan, Sowerby will be responsible for leading the firm's business development across the region, reporting to head of international client group Deirdre Flood.
Formerly the head of Asia Pacific (ex-Japan) for Legg Mason and prior to that, CEO of its Australia and New Zealand operations, Sowerby has over 30 years of experience including 11 years as global head of distribution for Martin Currie Investment Management, as well as holding various roles with Investec Asset Management.
"Our international client base is strategically important to us, and investing further to expand our value proposition and better serve these markets is a priority for Allspring," said Allspring CEO and executive chair, Joe Sullivan. "Andy's hire is an important one as we seek to grow and enhance our international footprint."
The firm rebranded as Allspring in July last year following its $2.1 billion acquisition from the main Wells Fargo investment bank by private equity players GTCR and Reverence Capital Partners, while CEO Sullivan joined at the same time.
Previously the chief executive of Legg Mason (which was acquired by Franklin Templeton back in 2020) for eight years, Sullivan will now be joined by his former colleague Sowerby.
"Allspring is one of the most exciting asset managers in the market today," said Sowerby. "With the formation of the new company comes a fresh energy and impetus but with the benefits of scale, heritage and deep resources. I am honoured to join at this juncture and look forward to working with both clients and colleagues to develop our business in the months and years ahead."