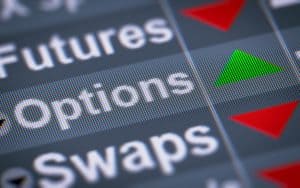 Interdealer broker BGC Partners has launched a new marketplace that will allow participants to trade and execute US rates cash and futures fully electronically.
Named Fenics Markets Xchange (FMX), the new marketplace will combine BGC's low latency electronic trading platform for US treasuries, Fenics UST, and FMX US futures trading on one platform.
As part of the launch, the interdealer broker has also signed a clearing services agreement with LCH to offer an integrated trading and clearing solution.
LCH's listed rates clearing service will offer a platform for generating capital and operational efficiencies between OTC interest rate swaps and US futures positions, BGC said.
The interdealer said the launch plays into its track record of challenging incumbent trading platforms, claiming that its UST central limit order book now has a 19% market share in cash treasury products.
"Underpinned by Fenics' leading technology and global connectivity, FMX provides a needed alternative, robust solution for our clients. FMX will be the first futures provider offering a world-class electronic US Rates marketplace coupled with integrated futures cross-margining," said Howard W. Lutnick, chairman and CEO of BGC Partners.
"LCH is the leading global rates clearing house that will provide a complete clearing solution for FMX US Futures. In addition to providing cross-margining benefits with OTC IRS to our clients, we anticipate FMX execution and LCH clearing services will improve market resiliency, expand global capacity, and increase client liquidity."
The launch follows the appointment by BGC of the former market operations director at CME Group, Ray Bencheikh, to head up its data operations for the Fenics division.