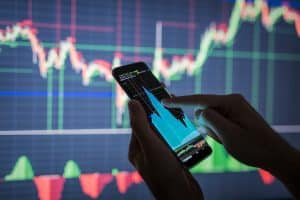 Data and analytics specialist  big xyt has expanded its flagship liquidity tracker tool with the addition of data on the double volume caps (DVCs) under MiFID II.
The move means users of big xyt's Liquidity Cockpit, which includes exchanges, sell-side and buy-side market participants, can use the data to analyse where volume migrates when the caps change.
Users will be able to examine the changes at each of the seven review dates, review patterns of liquidity shifts for suspended and for lifted stocks, and analyse the impact by trade categories including dark or periodic auctions.
big xyt's Liquidity Cockpit provides data analytics via interactive dashboards and direct access to underlying data. The firm said that the addition of a dashboard on MiFID II's DVCs was made to support the EU regulator's updates on the calculations.
"We are proud that the big xyt team was able to respond to the most recent changes in DVCs in less than a week," said big xyt's CEO, Robin Mess.
"This new enhancement demonstrates that the trading community can rely on our core capability instantaneously converting new requirements into solutions on the ever-changing equity market structure."
In July last year, prior to MiFID II's implementation, big xyt launched a large-in-scale trading dashboard on its Liquidity Cockpit to allow buy-siders a better visibility of dark and lit liquidity.
Societe Generale deployed the firm's Liquidity Cockpit in April to gain access to a consolidated view of all European equities trading activity, with on-exchange and off-exchange liquidity, OTC equities and systematic internaliser volumes.