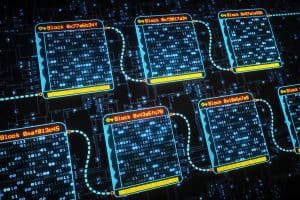 Blockchain technology specialist SETL has appointed a new chief executive, as co-founder and former CEO Peter Randall steps down from his position.
Philippe Morel has been chosen to lead the company as CEO and board member, whpo joins from The Boston Consulting Group (BCG) where he oversaw private and principle investment for Europe at the firm.
Morel has also worked for Societe Generale in its credit department and in global finance at Goldman Sachs prior to his time at BGC, with more than 25 years' experience in financial services across European markets.
His appointment means Randall, who launched SETL in 2015 to develop a multi-asset, multi-currency institutional payment and settlement infrastructure using blockchain technology, will take on a new role as president. Randall will help Morel with certain aspects of leading the business including marketing and investor public relations.
"I am enthusiastic to be joining SETL at this exciting stage in its development and to have this great opportunity to lead the company through its next phase of innovation and growth," Morel commented.
"The company has already received significant interest in our OpenCSD product and continues to develop market infrastructures, like IZNES, which now has over 25 major European fund managers participating and is likely to become the largest global blockchain by both value and volume as more managers migrate to it."
SETL's OpenCSD platform allows market participants to move cash and assets between each other, allowing for immediate and final settlement of transactions, while the IZNES project was developed as a blockchain record-keeping platform for EU mutual funds.
Morel added that SETL has also received approval from the financial regulator in France to operate and permission from T2S to connect to the European Securities Settlement System.